Subject to availability through 1/2/2024 on all new and unregistered 2023 and 2024 Honda models on approved credit through Honda Financial Services. 90 days to provide the first payment. Not all buyers will qualify. Finance charges will accrue on the full amount financed during deferment. See dealer for details. A documentary service fee in an amount up to $200 may be added to the sales price. Offer ends 1/2/2024.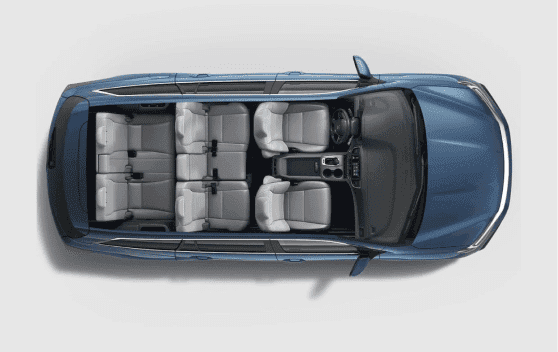 Your Perfect Honda Is Waiting.
We're a trusted Honda dealer with 100's of five star reviews
Your Local Honda Dealer in Vancouver, WA
Your Perfect Honda Is Waiting.
We're a trusted Honda dealer with 100's of five star reviews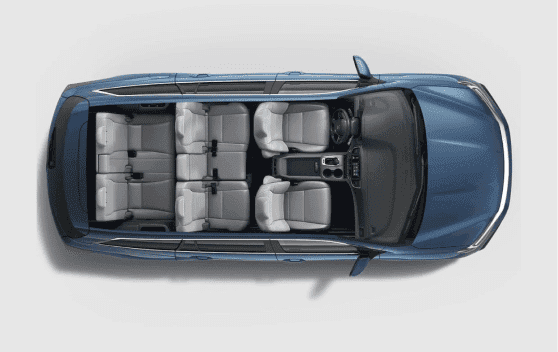 Your Local Honda Dealer in Vancouver, WA

Trusted for over 70 years
100's of 5-star reviews

100's of cars available
Carefully chosen and inspected

Honda Certified Technicians
Nice people at your service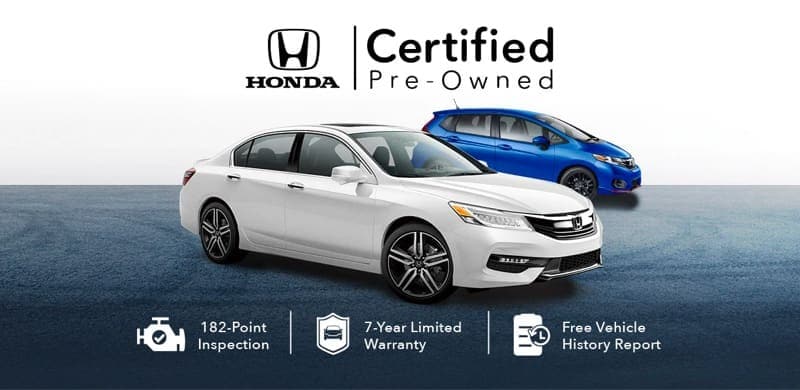 Certified Pre-Owned
Nothing compares to the quality of a Honda. No other program comes close.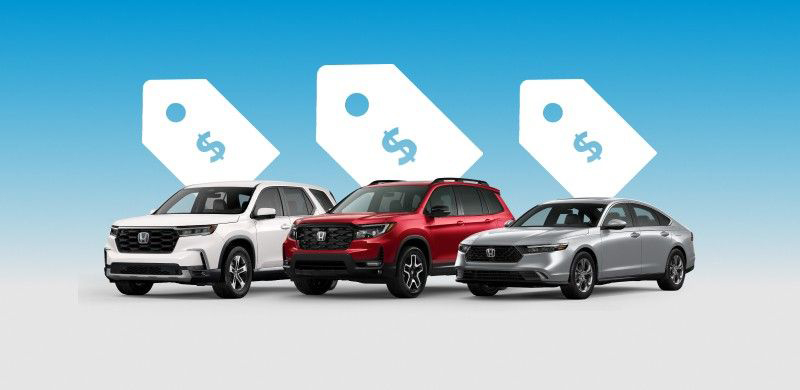 Current Offers
See this month's featured current offers going on now on new Honda vehicles.
Our Reviews
Everyone was extremely friendly and knowledgeable Each knew their job and did great! I'll certainly refer the dealer to everyone I know looking for a car
We recently purchased a Honda Odyssey Elite from Dick Hannah. Buying a car is never as easy as one would like, especially with current stock shortages, market adjustments and rising interest rates. However, we were pleased to experience a professional, courteous and friendly sales team willing to listen to what we wanted as well as what we needed. At the end of the day, our sales rep, Soda, along with Nick and Manny pulled together the right vehicle at the right price and terms. We have purchased vehicles from Dick Hannah over the years, and based on our Odyssey purchase, we'll see them again for our next ride. Thanks, Dick Hanna, and big shout out to Soda! Adams and Moe of Longview WA
Your service is really good, it is reach our need. I am very satisfied with them
Scotty Hiltz made my car buying experience easy and fast. He was friendly, professional and easy to work with.
Over delivered after promising "Exceptional!" Thanks Scotty Hiltz, Manny, and of course, Nick Faust! They got my 2023 ahead of schedule, got me in and out of the dealership, we're transparent in their dealings, and reinforced my reasons to be a Customer For Life!
Scotty wasn't the pushy kind of salesman. Scotty took time to get to know me and what's best for me. He took the time to explain everything and what's best for me.. if you are thinking about coming to Dick Hannah, i would highly recommend Scotty.. Scotty thank you for making me feel like family..
Scotty was super helpful and sweet, awesome guy. Was super kind and definitely helped us explore our options. We are very happy with what we ended up with and would highly recommend everyone to come see Scott!
Such a wonderful experience in this dealership. From the moment I got there, all my questions were answered and all my needs were fulfilled. Never did I feel pushed to make a decision I would regret. Everything was handled with respect and communication. Thank you again Scott and Manuel! I felt extremely comfortable with the fact that Manuel spoke Spanish and I was able to understand everything in detail, since finance can get tricky. They were both so patient with all the worries I expressed, several times. Together they were able to leave me with a smile on my face, great team.
Overly satisfied with my purchase. Not only was it a good experience but I actually felt comfortable the whole time. Never did I feel pushed to make a decision I would regret, nor that my opinions and wants weren't liable. Thank you Scott and Manuel!
Scotty and Manny were so wonderful. 100000% recommend. They listened to us made sure we were happy with everything. No matter how many times we repeated our worries, they made sure to listen and give us evidence for all they said. We left super happy!!
Scotty was amazing! Honest, very transparent, and spent a lot of time finding us just the right car. He listened to our needs and concerns and didn't try to oversell us.
This is my second purchase from Scott Hiltz. He has made it very easy to purchase all my cars. I would recommend him to anyone
I went in to trade in my Camry for a new accord. Was approached by scott hiltz. By far the best experience I have ever had buying a car. Walked me along all the steps and made sure I was well informed the whole time. Will not be anywhere else but here
Clean and nice. Very professional and kind. Quick to help us and find what we were looking for.
He is a good person he is honest and will get you what you need
Scott Hiltz was great to work with, helped us find exactly what we were looking for!
We came in to replace our minivan, we asked for Scott Hiltz and from the initial handshake to the beginning conversation he treated us great, made it a pleasant and informed experience absolutely not your "typical car deal" we kind of went in search for a "unicorn" and Scott went above and beyond and absolutely delivered exactly what we wanted/needed and with complete transparency no doubt would recommend the dealership but above all Scott, thank you much appreciated.
Scotty was great and made the whole car buying process easier. This is the second time we leased a car from him this year. He is straight forward and will really listen to what you want and need.
Scott was very thoughtful before and after we went to the dealer. He made sure to explain everything, and also that we were making the right choice for us, buying the car that would fit better on our lives.
Will always purchase my vehicles here. Always extremely kind and fair. Ask for Scott Hiltz.
Working with Dick Hannah Honda is great! Scott Hiltz is particularly helpful. I like that information is clearly explained and helps connect you to the answers you need to make an informed decision.
Great time and very friendly staff. Scott Hiltz Listened to what I needed and really helped! Would definitly recommend.
As always, it has been such a great pleasure coming into Dick Hannah Honda. Scotty Hiltz has been phenomenal the last few vehicles I've owned, and he continues to be amazing! Way to go Dick Hannah with continuing to make me a happy customer! Top notch sales!
After a lot of looking we found our Pacifica at Dick Hannah Honda. We worked with Scott. He was great as we brought down the whole family, my husband, two little kids, and myself, to check out the car and test drive it - car seats and all. Thank you Scott for helping us find exactly what we were looking for and for being so professional and understanding.
My CR-V was the 4th car my family has purchased from Scott at Dick Hannah Honda and everytime has been a great experience! Scott is down to earth and authentic and has never tried to push us into a purchase or features that we didn't want! Financing has been easy and with the beat possible rates and everytime we were in and out in less than 2-3 hours - I would highly recommend this team to anyone looking for a Honda in the Vancouver/Portland area!

Welcome to Dick Hannah Honda
Welcome to Dick Hannah Honda. With more than 70 years as a family-owned and operated business in Vancouver, Dick Hannah Dealerships has earned the trust of thousands of people in our community. We'd like to earn your trust, too. We are committed to helping you find the right vehicle for you as well as preserving the performance, safety, reliability, and long-term value of your vehicle purchase.
Here at Dick Hannah Honda, we strive to provide the best vehicles and service possible for our valued customers. Our experienced sales and service staff is available to help you find and maintain your next vehicle. Visit us today at our Vancouver Auto Mall location.
Get Directions To Dick Hannah Honda